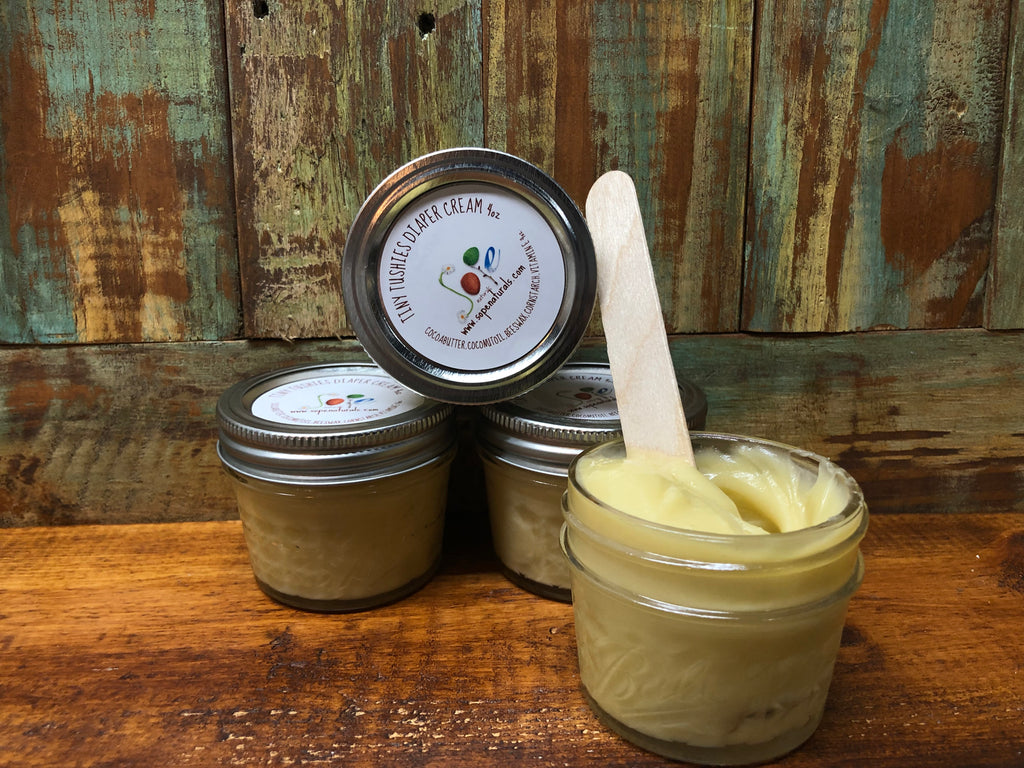 Tiny Tushies Diaper Cream
To order Email sopenaturals@gmail.com or contact Sope Naturals on Facebook
Our all-natural diaper rash cream will protect and nourish your baby's tiny tushie!  This cream can be used on any area of mom or baby's body as well. Simple ingredients won't leave you guessing what you're putting on your baby's skin.  
This is a natural product is made without synthetic preservatives. Please use dry hands when scooping out the product. Introduction of water to the jar may cause bacterial growth. 
Product may melt during shipping, simply give it a stir with a clean dry spoon and keep in a cool area.
Ingredients; Cocoa butter, Coconut oil, Beeswax, Cornstarch, Vitamine E
Contains 4 oz.